Aside from being an essential livelihood for most Filipinos, fishing is also one of the most popular recreational activities for locals and tourists who want to relax and just enjoy their adventure outside with nature.
Perfect for your next outdoor adventure, ready your gear and fishing rods, as here are some of the most popular local fishing spots that you can visit to have a fun and amazing fishing experience.
1. Aling Nene's Fish Pond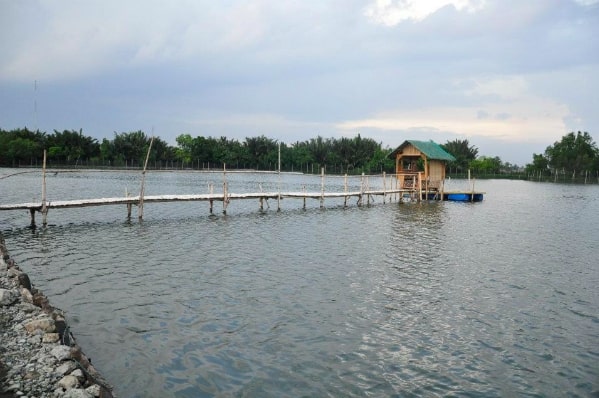 A former freshwater pond, Aling Nene's Fish Pond, was converted into a popular fishing spot in Coloong, Valenzuela, open from 6:00 a.m. to 5:00 p.m. for visits.
Although it is a relatively new reactionary site, it quickly gained popularity due to its feel-at-home ambiance and wide body of water. Ayungin, tilapia, and bangus are the most famous catches on this site.
There are small and big nipa huts that you can rent for half a day or a whole day. A canteen and grilling area are also situated on the site where you can get or cook your own meal to bring to your hut, which encourages a very peaceful and relaxing atmosphere that you can enjoy without anyone interrupting you.
At the end of your stay, your catch will be weighed, and the payment will vary depending on the type and weight of the fish.
2. La Mesa Eco Park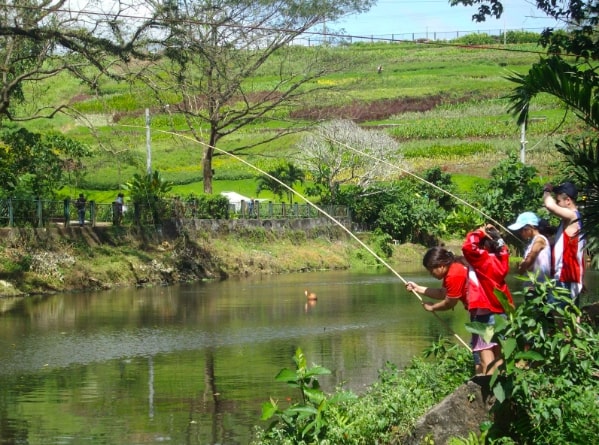 La Mesa Eco Park in Quezon City is a well-known ecological park where La Mesa Dam is located. The park is open from 6:00 a.m. to 12:00 p.m. on weekdays and 6:00 a.m. to 3:00 p.m. on weekends.
Your outdoor trip is worth it, given that this park is most popular for giving its visitors an unforgettable fishing experience with its very own lagoon that exhibits great water length and wide recreational fishing structures that are surrounded by green landscapes. Most of the fish at the lake that you can catch are tilapia.
Take note that the entrance fee to the park varies for both residents and non-residents of Quezon City, but both fees are equally affordable.
They also have discount prices for students and senior citizens, while children that are three feet and below are free of admission.
3. Lake Caliraya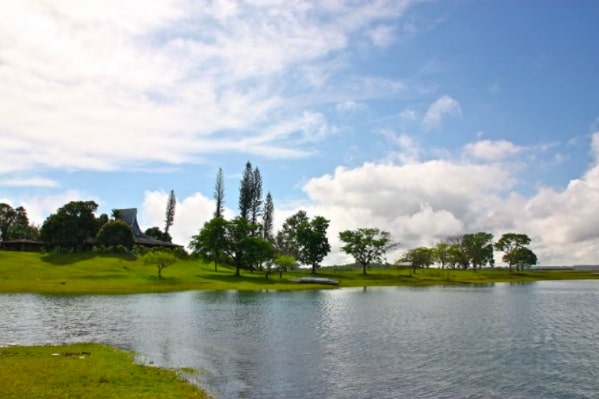 Lake Caliraya in Cavinti, Laguna, is not only a popular outdoor spot for those who want to seize their nature trip, but it is also an ideal place for fishers who want to go game fishing.
A man-made lake that was created in 1939, it is one of the most well-known bass fishing spots nationwide and continues to attract a lot of foreign fishing enthusiasts.
The site is also home to a number of resorts and vacation homes for visitors to stay in while enjoying their fishing adventure.
After fishing, you can have your fresh catches cooked in any of the resorts, and they will certainly give you a phenomenal seafood dish.
Since fishing has been a long-standing tradition in Lake Caliraya, there are also fishing tournaments that are regularly held and are open to everyone.
4. Crocolandia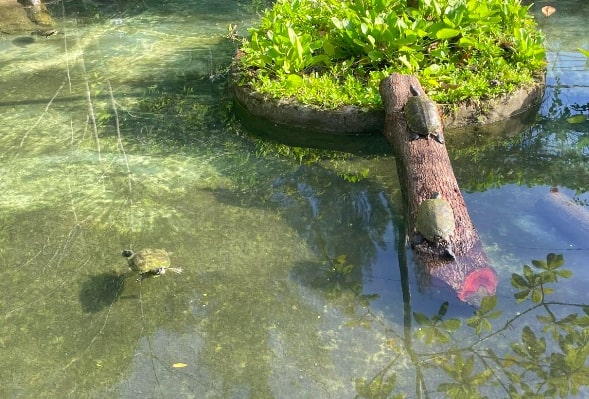 Located in Talisay, Cebu, Crocolandia is a conservation park that is dedicated to promoting the rich biodiversity of the Philippines.
If you are looking for a laid-back fishing experience in small ponds and a quiet environment, Crocolandia should be at the top of your list.
It was initially a sanctuary for Philippine Saltwater Crocodiles and some alligators before they expanded their care to other animals, which are mostly aquatic.
The park has two fish ponds that are relatively small and not too deep, but they are brimming with an abundance of tilapia, striped snakehead, and large red pacu.
You can opt to keep the fish that you caught and purchase them to take them home with you, but keep in mind that you have to pay depending on the weight and the species of your catches.
Guests who wish to visit Crocolandia are asked to bring their own fishing rods, but fishing bait can be bought at the site.
The park is open every day from 8:00 a.m. to 5:00 p.m. and the entrance fee is budget-friendly for both adults and kids.
5. Siargao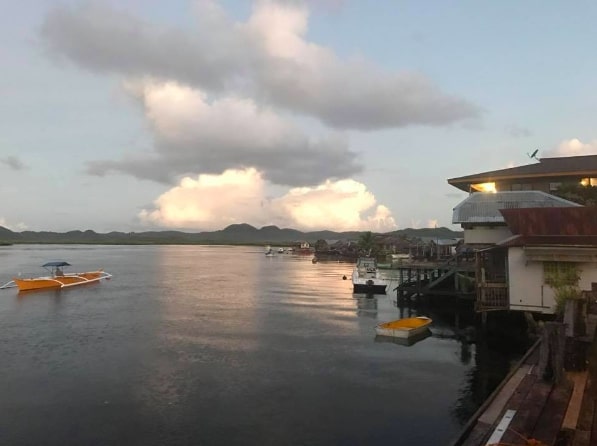 Siargao in Surigao del Norte is commonly known for surfing, but it is also famous as the sport and game fishing capital of the Philippines.
All year round, Siargao Island offers exciting fishing experiences with its wide and clear water bodies, where you can see fish such as skipjack tuna, yellowfin tuna, and tanigue, among others.
If you are someone who is into game fishing, you can try visiting around March to May, where you'd be able to catch a sailfish and witness some barracudas up close.
Former visitors suggest coordinating with your chosen tour provider about the fishing packages available if you are planning a fishing trip to the island, especially during peak season.
With the Philippines having a rich marine life, fishing is certainly an outdoor activity a lot of people want to check off their bucket lists.
All you have to do is try checking out these local fishing spots, bring your fishing equipment, and plan your weekend adventure with the best of fun!
Photo Credit
https://www.facebook.com/profile.php?id=100057480069015, https://www.facebook.com/lamesaecoparkofficial, http://calirayalake.com/, https://www.facebook.com/Crocolandia, https://www.facebook.com/ssfass